The latest addition to the Phonak CROS B range is now available. The CROS B-R rechargeable CROS hearing aid model has been fully launched across all of the major territories. The device is just one model of a full range of CROS devices which include custom types. We thought we should take a closer look at it.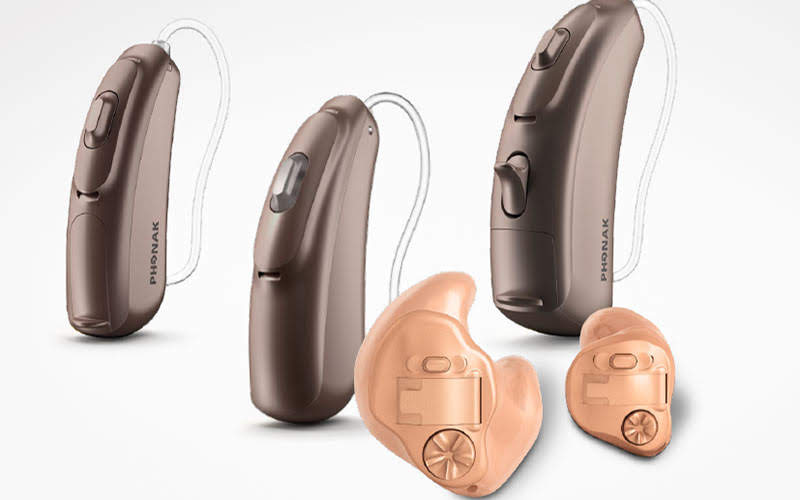 WIreless CROS Since 2011
Phonak have been synonymous with wireless CROS and Bi-CROS devices since 2011 when they introduced their first. Since then, they have become the go-to hearing aid brand for the devices. In their latest release fluff, they stated that nearly 90% of professionals who have used Phonak CROS intend to use it again. To be honest with you I was surprised it wasn't higher.
89% of professionals who have already dispensed Phonak CROS intend to recommend it again
Phonak CROS devices have almost become the gold standard within this segment. I have used them in the past and I have had some really good results from them. CROS systems can be power hungry though as they are constantly using the wireless audio streaming protocol. Which can mean more regular battery changes.
Over twenty hours of use on one charge
No More Battery Worries
The new rechargeable CROS system simply means that there are no more battery worries for users. No spare batteries, no changing batteries, no worrying about the battery running out. The devices will deliver a full day of use with a charge. In fact, they have been tested to deliver over 20 hours of use with just one charge. The CROS B-R is exactly the same size as the Audeo B-R and can be charged with the same charging dock.
Three Levels of Tech
The rechargeable CROS is only available for the three levels of tech available with corresponding rechargeable hearing aids. So that's the 90, the 70 and the 50. However, the rest of the CROS B range is fully compatible with all levels of technology.
Binaural Voice Streaming
This feature is one of the reasons that Phonak hearing aids do so well in noise. The CROS B leverages a feature called Stereozoom, which allows the focus of the microphones on one voice in a crowd and they also offer the Speech in Loud Noise program with StereoZoom. It is available in combination B90 (as an automatic feature) and B70 (as a manual programme feature) performance level hearing aids. For the lower performance levels, CROS B provides Real Ear Sound and omnidirectional microphone modes.
Streaming Accessories
The CROS B devices are compatible with all of the streaming accessories that Phonak make available. Once a streaming device is detected, the CROS device shuts off and the streamed audio is heard directly in the hearing aid on the better ear. Once the streaming audio is stopped, the CROS B automatically begins to stream audio from the worst side. That's a pretty clever feature, other manufacturers don't offer.
If you like what you see, share it so others can benefit