Hearing Tracker broke a story on the new Bose hearing aids a couple of days ago, they look remarkably similar to their Hearphones. It looks like the new hearing aid will be similar to the Wear and Hear devices we have discussed already. The Bose hearing aid device represents the first of a completely new category of hearing aids. According to the FDA, the Bose self-fitting hearing aid is intended to amplify sound for individuals 18 years of age or older with perceived mild to moderate hearing impairment. The device will be adjusted by the user to meet the user's hearing needs. The devices are intended for direct-to-consumer sale and no pre-programming or hearing test is necessary. What struck me was the similarity in design and concept to the BeHear devices I reviewed in the article"My Latest Experiences With The BeHear Now from Wear&Hear." Let's talk about the Bose Hearing Aids. "My Latest Experiences With The BeHear Now from Wear&Hear."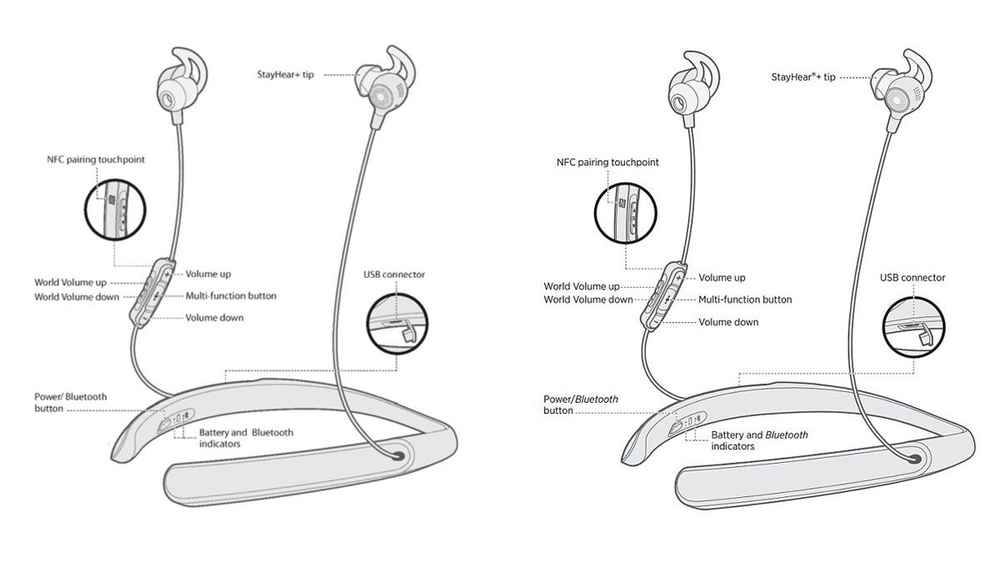 Typical Bluetooth Headphones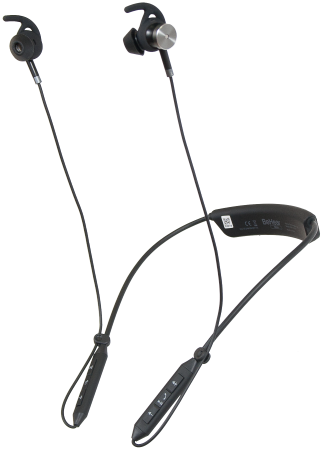 Like the BeHear Now (which you can see here) , the new Bose Hearing Aid looks like any typical Bluetooth headset in design. In fact, it looks exactly like the popular Bose Hearphones with a flexible neckband which houses all of the electronics and cables for the right and left earbuds.
The Bose Hearing Aid has two microphones in each earbud that can be used in omnidirectional or directional modes to help with speech in noise. They say that they offer active noise reduction using "feedback and feedforward control loops" to give better speech understanding in noise. The devices will also offer typical Bluetooth audio streaming from smartphones for both music and phone calls.
Self-fitting with a smartphone app
Exactly like the BeHear Now and the IQBuds Boost from NuHeara, the Bose Hearing aids will be self-programmed through a smartphone app which will be available for both iPhones and Android smartphones. As with the BeHear Now, the app can be used to change the settings on the devices but there is also a set of buttons that can also be used to adjust both the "World Volume" and the directional mode.
Hearing Aid Features
The Bose Hearing Aid boasts a set of features that you would typically expect from a hearing aid. The signal processing includes 12-channel wide dynamic range compression amplification. The noise reduction feature is continuously active and they say it reduces environmental noise and the perception of the user's own voice.
Additional features reported include:
Feedback cancellation
Steady-state noise reduction
Directionality (three modes controllable by the user)
Impulse noise control
Left/Right balance
Bluetooth-compliant 2.4 GHz wireless radio for streaming audio, telephony, and control
Microphone array to help clarify voices on phone calls
Volume-optimized audio equalization (selectable high-frequency boost when listening to streamed content)
Voice prompts
Battery life of approximately 10 hours
NFC pairing for compatible Android devices
Again, the features list is not unlike that of either the BeHear Now or the IQBuds Boost. The only real question is, when will the Bose devices be ready? The other question for me is when will the BeHear Now and IQBuds Boost be added to this category? Because looking at the design and the clinical studies that support this new category of devices, it seems to me that both the BeHear Now and the IQBuds Boost fit the brief.