We have been at the Oticon Drive event over the last few days learning a bit about the latest Oticon hearing aids, the Opn S platform. In a really interesting turn of events, Oticon has ensured that the lithium-ion battery pack in their new reachargeable hearing aids is replaceable by the hearing care professional. It will mean that when the time comes to replace it, the replacement can be done in the clinic instead of at the factory. That makes sense for consumers.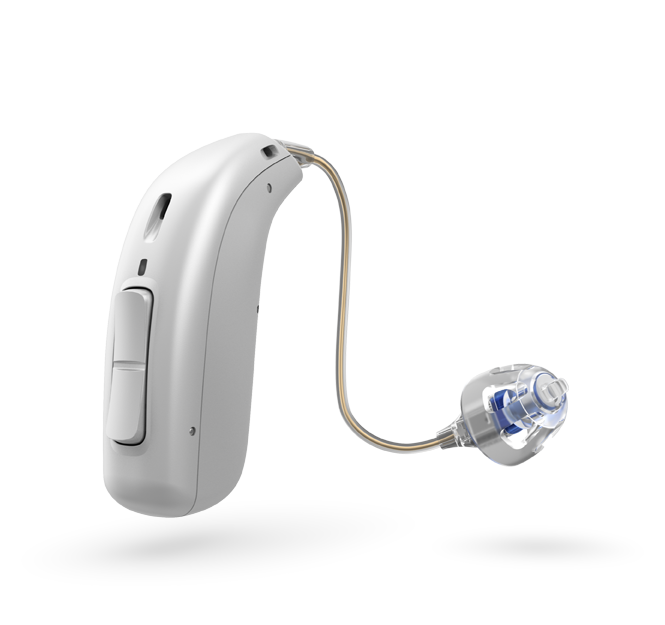 That's an interesting move, up to now nearly all of the lithium-ion stuff has had to be returned to the factory to replace the power pack. Being able to replace it in the clinic ensures that consumers aren't inconvenienced by missing their hearing aids while they go away. I think for consumers, that makes a lot of sense. The job will have to be done in the clinic though, the hearing devices have a specially locked battery port that a professional can open with a special tool.
Oticon has taken the time to learn from the experience of the other brands to design what they believe offers the best of all worlds. I like the charger unit and I like the hearing aids, unfortunately, I think Oticon missed one trick by not delivering a charger case like some of the other brands. They certainly are not the only ones to do so. I think the charger cases with extra charges are going to prove really popular and I can see all of the brands introducing them moving forward.
A Quick Run Down
Here is a quick rundown of the salient points:
Easily replaced rechargeable batteries
3 hours charging for a full day of hearing, including streaming*.
Connect to a TV, computer, smartphone and more via Bluetooth®
Tinnitus SoundSupport™ can play tinnitus relief sounds
Control hearing aids with the Oticon ON App
A Made for iPhone® hearing aid
With Telecoil (T-coil) that offers access to FM systems using a neckloop receiver
Volume and programme button
For mild to severe hearing loss
Water and dust resistant to IP68 standard
* Oticon say that expected operating time for rechargeable battery depends on use pattern, active feature set, hearing loss, sound environment, battery age and use of wireless accessories